We have a special love for vintage jazz, Latin, swing, and blues tunes.  This group is like no other jazz band you will hear along the front range.
Jane Robinett is the vocalist with a warm contralto voice and a love of performing for live audiences.  She has surrounded herself with the finest musicians in the area for a cohesive, exciting jazz combo.  We also play as a smaller ensemble for more intimate venues.  Each event is carefully crafted to deliver a polished, exciting show appropriate to the client's needs
We play a mix of the most exciting songs—each with something special.
While we emphasize vintage jazz from swing to BeBop, we add classics from The Great American Songbook—composers like Gershwin,  Kern and Fields–as well as classic rhythm and blues, pop and rock tunes.   But we pride ourselves on having unusual, fresh arrangements of these tunes to keep them exciting.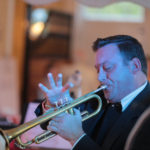 To complement these, we play a wide range of Latin jazz, sambas, bossas—classics usually in Spanish or Portuguese.  Each song we perform is carefully chosen for some special melody or rhythm and then placed to complement the others in the set.  We will be the band that will leave you thrilled to hear songs that you love but may not have heard anyone perform.
Each show is crafted to fit the venue and theme of the occasion.
We play events with a variety of themes such as the prohibition-era, the 50's, Caribbean and Latin occasions.  We will create the mood you are hoping for–relaxing to cool jazz and blues or on your feet with hot Latin, big-band swing, and the best pop and rock tunes.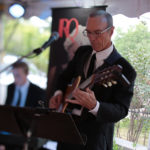 JRQ will bring you the best of the best.  You and your guests will come away from the evening having had a truly unique and memorable experience and wanting to come back for more.
We love providing live entertainment for private and corporate events.  Let us make your next event spectacular!